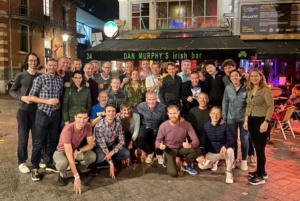 What a great year we had with the TTRacers group with many highlights to report.  The main highlight of 2022 must have been the trip to Amsterdam when we had over 40 people making the trip with an even split between those doing the Marathon and the Half Marathon. Definitely a 2023 trip needs to be organised.
Two weeks later was the Dublin Marathon and we had a record number competing with at least 50 making the starting line. A copious amount of pb's were achieved at both marathons.
Other highlights included the World Masters Mountain Championships taking place in Clonmel in September. A number of medals were achieved from the group with Laura McDonnell and Liz Wheeler winning individual medals and Paul , Stephenson , Ian Conroy and Conor Nolan winning team medals. Another mountain running achievement came from Luke McMullan who made his international debut at Snowdon International in Wales.
Caitriona Jennings had a remarkable year with a win at the European 50k Championships which followed on from taking bronze in the World 100k Championships eight weeks earlier