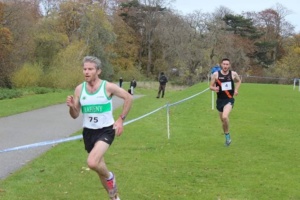 Firstly  just to let you know that the Annual Night Out for TTRacers will be held in The Pavillion Bar, Trinity College on Friday November 30th. Hopefully as many of you as possible can make it as its normally a great night and its always good to meet up on a social basis with those who you train with regularly.
On the racing front , I want to mention a result I missed last week,Paddy Lyons ran a magnificent PB of 2:38.43 at the Frankfurt Marathon. This was an excellent run on Paddy's part.
This week we had another Marathon , this tine  across the Atlantic in New York with  Mr Consistency , Shane McAuley , running yet another sub 3 run with an impressive 2:54.18 . Maurice McCrohan also ran and despite suffering in the second half held on for 3:32.18.
At the Dublin Senior Cross Country Championships in Santry today, we had a number taking part. In the women's race Linda Byrne was our first finisher in 4th place with Caroline Crowley finishing 9th. In the men's race Michael McMahon had a fine return to competitive action with a 9th place finish . Brendan Murphy worked his way through the field to get up to 12th at the finish. Des Kennedy was our next finisher in 16th followed closely by Niall Lynch , who showing no ill effects from his Dublin Marathon run , in 19th with Paul Fleming in 21st and Peter O'Toole in 29th.
At the  Powerscourt Ridge IMRA race Caoimhin MacMaolain was 18th , Robbie Costelloe 28th , Aidan Blake 53rd and Jack Drea 54th.
Finally , over in Madrid Michael Gaffney ran a PB for 10k in 43.23 . Michael lives and works in Madrid and only gets back to Ireland on the odd occasion but follows our schedules and keeps a keen interest on the performances of our athletes.