Small race report this week following on from the last few weeks where we have been spoiled for choice with the amount of races being held. Caitriona Jennings continued her Dublin Marathon preparations with another fine half marathon victory this time in the East Donegal Half. To boot she even managed to secure overall victory as well beating all the men in the process in a time of 1.18.
At the Dublin novice cross country we had a few from the group competing for the various clubs. Sean Fox , a week on from his magnificent run in the Berlin Marathon, was our first home in 15th place helping his team Donore to 2nd team position. Peter O'Toole was our next finisher in 20th followed by Andy Nason continuing his return to competitive action in 27th and Alasdair Brown in 52nd.
There was a number of county novice championships being held and I am sure we had numbers c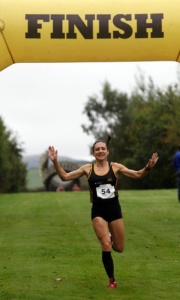 ompeting around the country but I dont have result to hand at present.