On the racing front we had a small number competing in various races over the weekend. Victory was achieved when Jason Harte was first across the line in the Tarmonbarry 8k in a time of 30.43. Padraic Lennon ran a PB at the Longwood 3/4 marathon by 3 minutes in a time of 2.46.
Gordon Calender at the ripe age of 57 (almost) ran a very impressive 3.28 for the Munich Marathon. This is his fastest time over the distance in 14 years. Still in Germany , William Morris ran 1.26 for the Half Marathon which incorporated running in 3 countries , Germany , Switzerland and Italy.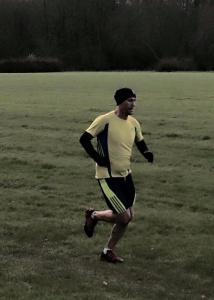 At the Simon 5 miler , Ronan Kearns was 5th in 27.29 ( best 5 mile race in 3 years) and Alasdair Brown 11th in 29.23. The Curley sisters had a fine battle with Florrie on this occasion prevailing with  a fine 2nd lace with Anne back in 3rd.
This saturday is the start of the Bhaa cross country with the first race being held in Castleknock College (4 mile men / 2 mile women) and I would encourage as many as possible to do it. Even those running Dublin Marathon , this would be a nice blow out before the big day.